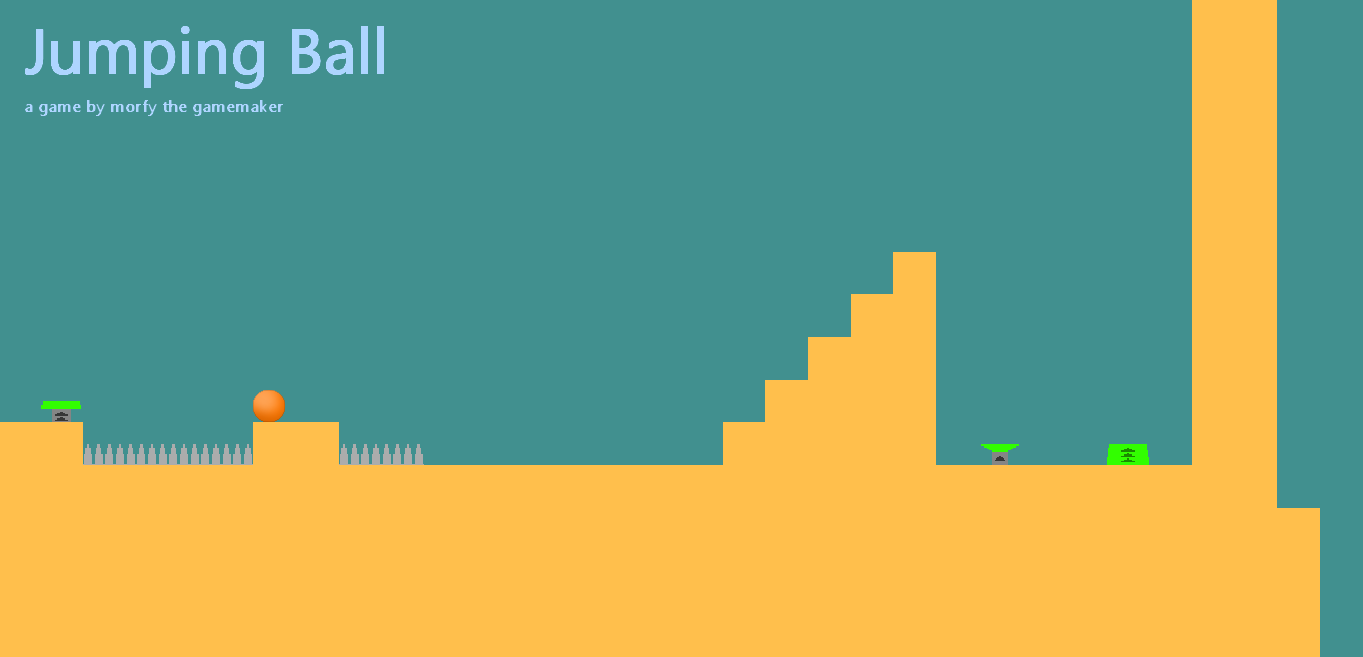 Jumping Ball
A downloadable game for Windows
Credits
Music by
Shizukesa - Joshua McLean
SoundFX - Youtube Audio Library
Contains music ©2018 Joshua McLean (mrjoshuamclean.com)
Licensed under Creative Commons Attribution-ShareAlike 4.0 International
Art, Programming, Game Design by
Morfy

Made in the Godot Game Engine
Playtesters:
SecondDimension, BobTheBob, NoIInIdiot
Description
This game is a "remake" of a game I made when I was around 10 to 12 years old. You can still play the original one, I made as a child: N/A :P

So I decided to remake this game for the FFS 2019 Game Jam. Currently it's just a prototype, but feedback is always welcome.
Install instructions
Download the .ZIP file and extract the files to a folder of your choice. Run the .EXE and enjoy the game.