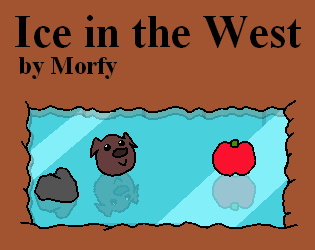 Ice in the West
A downloadable game for Windows
NOTE
This game was suppose to be for the 8bti puzzle jam 2. Sadly my pc broke during the jam and therefore I couldn't complete the jam. This is a half-polished version of the game just so it's out there and I can move on to other projects.
HOW TO PLAY
Click on the creatures to move them.

CREDITS
Game by Morfy
Music by Joshua McLean


Contains music ©2019 Joshua McLean (mrjoshuamclean.com)
Licensed under Creative Commons Attribution 4.0 International
Install instructions
Click buttons.